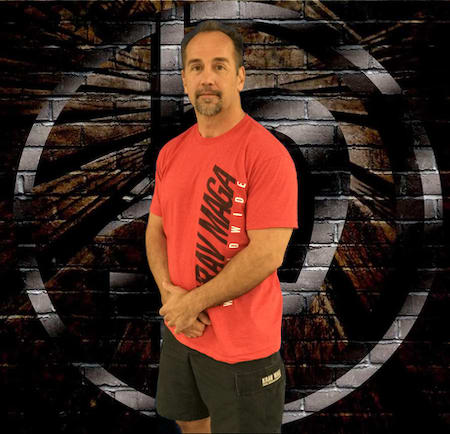 Sensei Michael Johnson
Sensei Johnson brings almost three decades of experience to his students in Chino Hills. He has a unique approach to teaching, and has developed a solid style that is effective and easy to learn at any age or skill level.
A fifth degree black belt in Karate, and a black belt in Krav Maga, he furthers his knowledge by exploring and continuing his education in the martial arts field.
Beginning his training in 1985, Sensei Johnson attained his first degree black belt in 1990. He continued to train and teach while laying the groundwork to open his own dojo. He reached this goal in 1993, operating under his parent school. Working in conjunction with the Palm Desert school, Universal Martial Arts Centers was born in 2001.