Discover The Best Kids Karate Program in Chino Hills
In addition to Krav Maga, our Kids Martial Arts program incorporates aspects of traditional Shorin-Ryu Karate, which will help your child learn gross motor skills, focus, and have fun learning new martial arts techniques. As they strive toward new belts and train with new friends, they learn real, transferable skills that will benefit them in all aspects of life.
From Chino Hills and the Inland Empire to wherever life takes them, our Kids Karate program at Universal Martial Arts Center will lay the foundation for lifelong success.
Kids Karate Is About More Than Punches & Kicks
The martial arts have a long and storied tradition of improving children's lives. From helping them build soaring confidence to teaching the focus and discipline necessary to succeed academically, our Kids Karate program at Universal Martial Arts Center will help your child thrive in all aspects of life.
We've helped kids from around Chino Hills develop teamwork and leadership skills, cultivate confidence and discipline, and discover their passion for lifelong physical fitness. Every parent wants the absolute best for their child, and our professional team will ensure that your child gets the individualized attention and mentorship they need to find success.
Our Kids Karate program helps students:
Become more confident & focused
Develop discipline through practice
Connect with new friends & mentors
Establish lifelong habits of physical fitness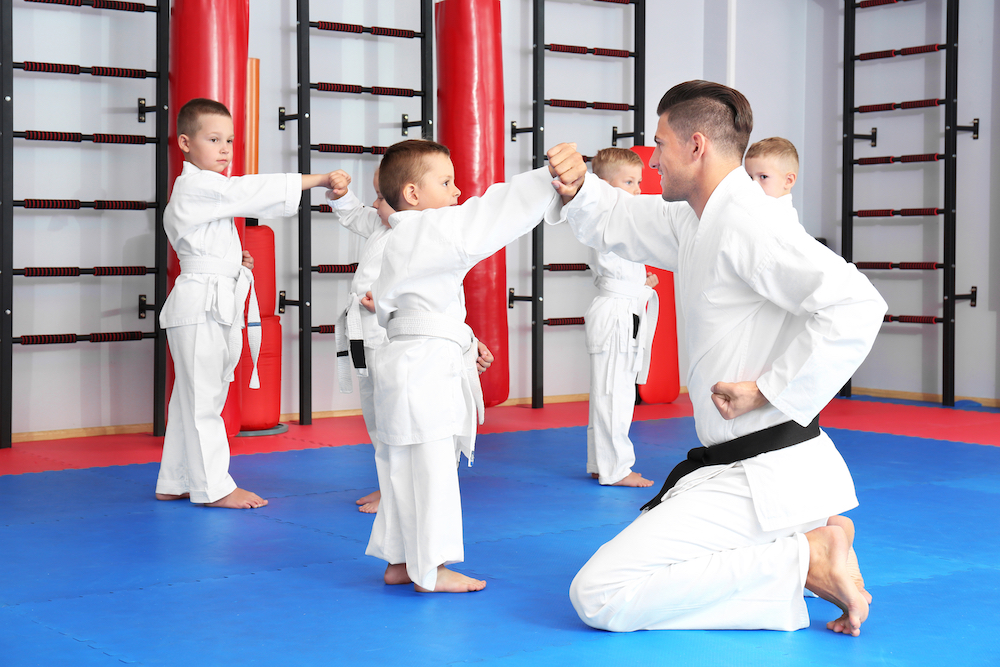 Most people don't know it, but Kids Martial Arts classes come with a wealth of mental and spiritual benefits that will have a lasting impact. Your child may become a doctor, lawyer, or researcher, but the strong foundation they build at Universal Martial Arts Center will stay with them forever.
Enroll In Your First Kids Karate Class Today!
With every class, your child will take another step in their journey. Our team at Universal Martial Arts Center will ensure that they get proper supervision, individualized attention, and every opportunity to grow. From creating unshakable confidence to learning the values of respect and hard work, our Kids Karate classes build the foundation for a lifetime of success.
Stop by our location in Chino Hills or simply fill out the short form below to reach out to us!