Stay Safe & Build Lasting Fitness Through Chino Hills' Best Krav Maga Program
As one of the first licensed Krav Maga schools in Southern California, Universal Martial Arts Center is the premier choice for Krav Maga training in Chino Hills and the Inland Empire. We have over 25 years of experience teaching real-world self-defense skills, working with beginners and veterans alike to create a supportive, structured environment where people of all ages, ability, and backgrounds can thrive.
Do you know how to protect yourself and your loved ones? Join us for your first Krav Maga class!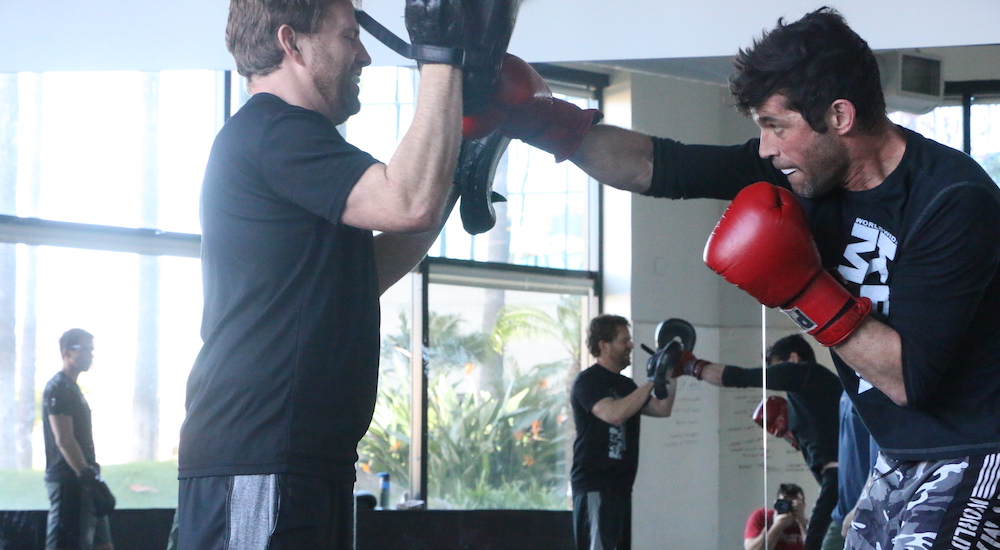 Our Krav Maga Classes Teach REAL Self-Defense
Developed by the Israeli Defense Forces, Krav Maga is recognized as one of the most effective self-defense systems in existence. It has been widely adopted by the U.S. Military, FBI, U.S. Air Marshals, and law enforcement agencies throughout the world. However, the techniques behind Krav Maga are deceptively simple, and our team of world-class instructors can help individuals of any age or fitness level truly benefit from Krav Maga training.
Join us at Universal Martial Arts Center to take on a comprehensive self-defense system that genuinely works, puts you in touch with a great community, and will help you build lasting fitness... all at the same time!
We're helping men and women around Chino Hills:
Remain calm while reacting to threatening situations
Improve their situational awareness to identify danger quickly
Respond with powerful and quick strikes to disable attackers
Enter each and every day with unshakable confidence
Make the switch from victim to victor. Train with us here in Chino Hills and discover the confidence, poise, and robust physical fitness that comes with Krav Maga training!
Krav Maga Training Builds Total-Body Fitness
In addition to providing you with realistic self-defense skills, our Krav Maga classes can also help you lose weight, build lean muscle, and accomplish your fitness goals. Each training session is a great, scalable workout -- so no matter whether it's your first time training or if you're a fitness junkie, we can give you a workout and the tools you need to stay safe.
We've trained individuals from around Chino Hills for decades, and the results are real. Join us at Universal Martial Arts Center and see for yourself how we can help you!
Training in Krav Maga will help you:
Lose weight & build muscle
Enhance your strength & flexibility
Improve balance & coordination
Learn footwork & distancing
Get Started On World-Class Krav Maga Training in the Inland Empire!

We are Chino Hill's ultimate resource for Krav Maga classes, fitness training, and more. Just reach out to our team at Universal Martial Arts Center and we'll connect you with high-quality training close to home.
Have questions? We're happy to answer them. It's as simple as filling out the short form below.